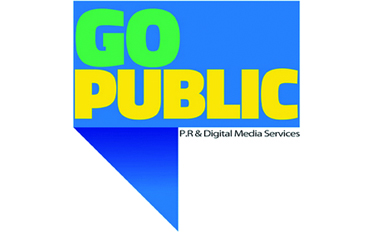 Go Public is a U.A.E. based independent public relations and digital media agency with a deep knowledge of the middle eastern local culture.
Go Public provides innovative strategies for the world's top brands in consumer products, retail, consumer technology, sustainabilty, design, and wellness. Our collaborative culture and mix of services, provide our client partners with custom purposeful campaigns.
Go Public has evolved to provide multidisciplinary programs, which include digital and social strategies, partnerships, media integrations, cause marketing, traditional media relations and blogger programs to enhance communications across a wide range of audiences.
We work to uphold the highest standards.